Reading Time:
5
minutes
Lead generation is the cornerstone of business success, empowering growth and prosperity. Without a steady stream of leads, a company cannot grow, expand, or thrive. In today's digital age, generating leads has become more accessible than ever before.
Even for experienced businesspeople, the wealth of alternatives accessible to them may be confusing. It might be difficult to know where to begin when there are so many tactics and tools available.
We'll explain the fundamentals of lead generation in our beginner's guide to generating new leads, and we'll provide you with practical tips and tools to get going. You'll have a clear grasp of lead generation by the conclusion of this article, including what it is, why it's important, and the best ways to do it for your business.
Let's start by defining what lead generation is:
What is Lead Generation?
The process of acquiring and turning prospective customers into paying ones is known as lead generation. It involves capturing their interest in your product or service and nurturing them through the sales funnel until they are ready to purchase.
Lead generation is not a one-size-fits-all approach, and what works for one business may not work for another. That's why we'll explore various strategies and tactics you can implement to create a customized approach that works best for your unique business needs.
Why is Lead Generation Important?
Any business that wants to expand and flourish must focus on lead generation. Without a steady stream of leads, a business will struggle to attract new customers and generate revenue.
Generating leads is also important for building brand awareness and establishing a strong online presence. By reaching out to potential customers and nurturing them through the sales funnel, you can build trust and credibility with your target audience.
This may result in greater brand loyalty and better rates of client retention.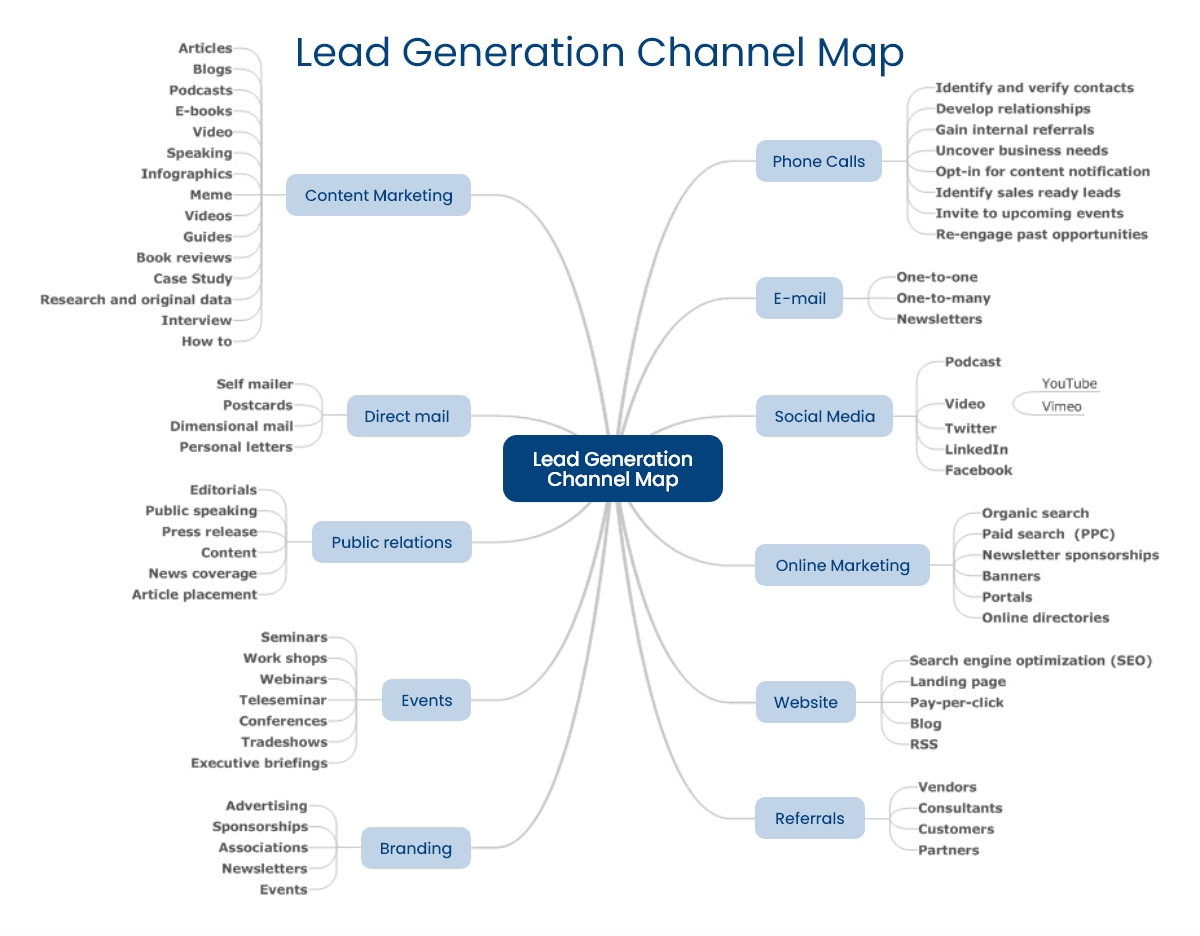 Lead Generation Strategies
Now that we've covered the basics of lead generation, let's dive into some effective lead generation strategies that you can use to generate high-quality leads for your business:
1. Content Marketing
Content marketing is a powerful technique to attract and engage new consumers. By creating high-quality, informative content that addresses the needs and pain points of your target audience, you can establish your business as an authority in your industry and attract potential customers to your website.
Some effective content marketing tactics include creating blog posts, ebooks, whitepapers, infographics, and videos. If your business relies on educating prospects about complex products or services, content marketing may be a great fit.
Make sure your content is optimized for search engines so that it's easy for potential customers to find when searching for solutions to their problems.
2. Social Media Marketing
Facebook, Instagram, Twitter, and LinkedIn are a few examples of social media sites that may be effective lead-generation tools. By creating and sharing engaging content that resonates with your target audience, you can attract potential customers to your website and generate leads.
If your business targets a younger demographic or has a strong social media presence, social media marketing may be a good fit.
Make sure to target your social media advertising campaigns to the right audience by using demographic targeting, interest targeting, and custom audiences. You can also use social media listening tools to monitor conversations about your brand and engage with potential customers.
3. Email Marketing
Email marketing is a cost-effective way to nurture leads and turn them into paying customers. By sending targeted, personalized emails to your email list, you can build relationships with potential customers and encourage them to take action.
Email marketing is a good fit for businesses that have a large customer database and want to stay in touch with their audience.
Make sure your emails are mobile-friendly and aesthetically attractive. Use automation tools to send triggered emails based on user behavior, such as abandoned cart emails or post-purchase follow-ups.
4. Paid Advertising
Paid advertising is one of the most efficient strategies to get leads rapidly. Platforms like Google Ads, Facebook Ads, and LinkedIn Ads allow you to target your ads to specific demographics, interests, and behaviors.
This strategy is a good fit for businesses with a budget to invest in advertising.
Make sure to create compelling ad copy and use eye-catching visuals to grab the attention of potential customers. Test different ad formats and targeting options to find the ones that work best for your business.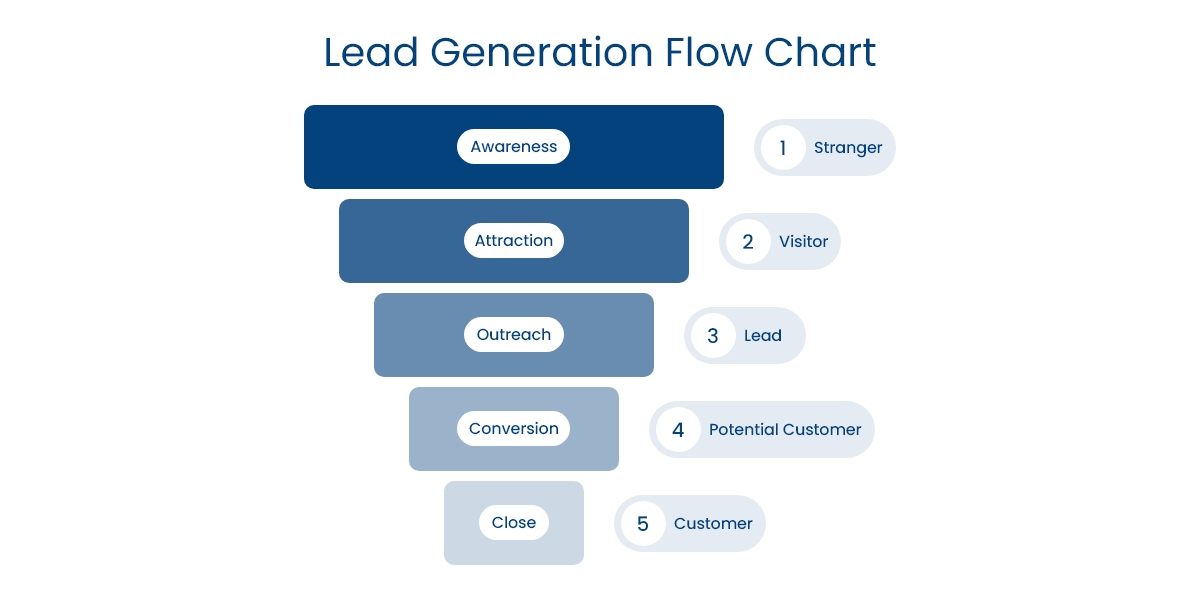 5. Referral Marketing
Referral marketing is a powerful way to generate leads through word-of-mouth recommendations. Encourage your existing customers to refer their friends and family to your business by offering incentives like discounts, free trials, or exclusive content. Referral marketing is a good fit for businesses that have a loyal customer base.
Make it easy for customers to refer others by providing them with shareable links or referral codes. Monitor your referral program's success and adjust your incentives or messaging as needed.
6. Search Engine Optimization
Lead generation strategy through Search Engine Optimization (SEO) involves optimizing your website and content to attract potential customers and generate leads through organic search engine traffic. SEO is a good fit for businesses that rely on online traffic to generate leads.
SEO is a long-term strategy that requires continuous effort and investment to achieve and maintain results. The goal of SEO is to improve the visibility of your website in search engine results pages (SERPs) for specific keywords or phrases that your target audience is searching for.
By appearing at the top of the search results, you can attract more visitors to your website, which can lead to more leads and sales.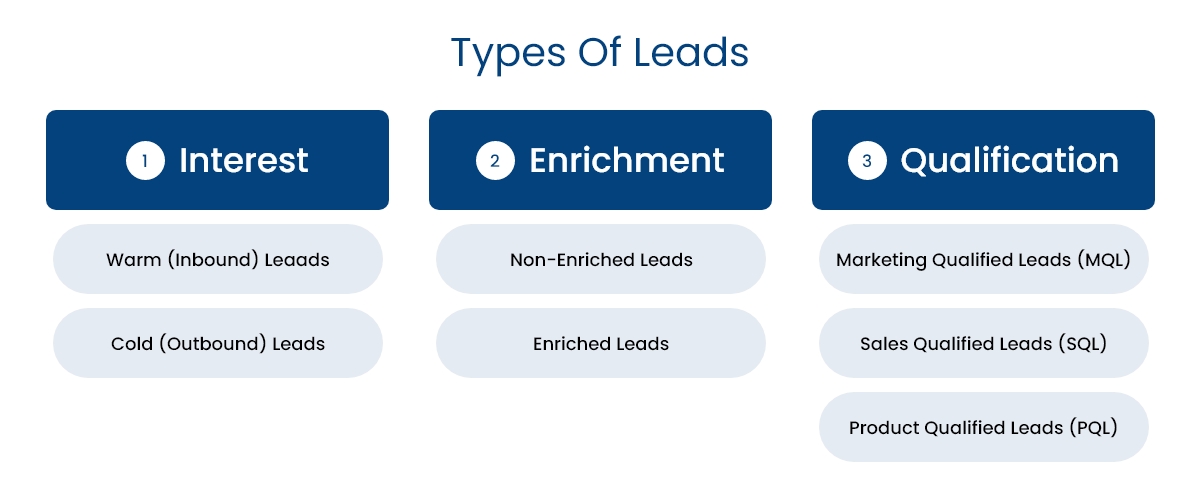 Final Thoughts!
Congratulations, you've made it to the end of our beginner's guide to lead generation! By now, you should have a good understanding of what lead generation is, why it's important, and how to get started.
Remember, lead generation is all about building relationships and engaging with potential customers. It's not a one-time activity, but an ongoing process that requires dedication, patience, and a willingness to try new things.
To succeed in lead generation, you need to be willing to experiment with different strategies, track your results, and continuously refine your approach based on what works best for your business.
With the tips and strategies we've shared in this guide, you should be well on your way to generating high-quality leads and growing your business. So go forth and start generating those leads – we're rooting for you!

Written By
Digital Marketing Manager